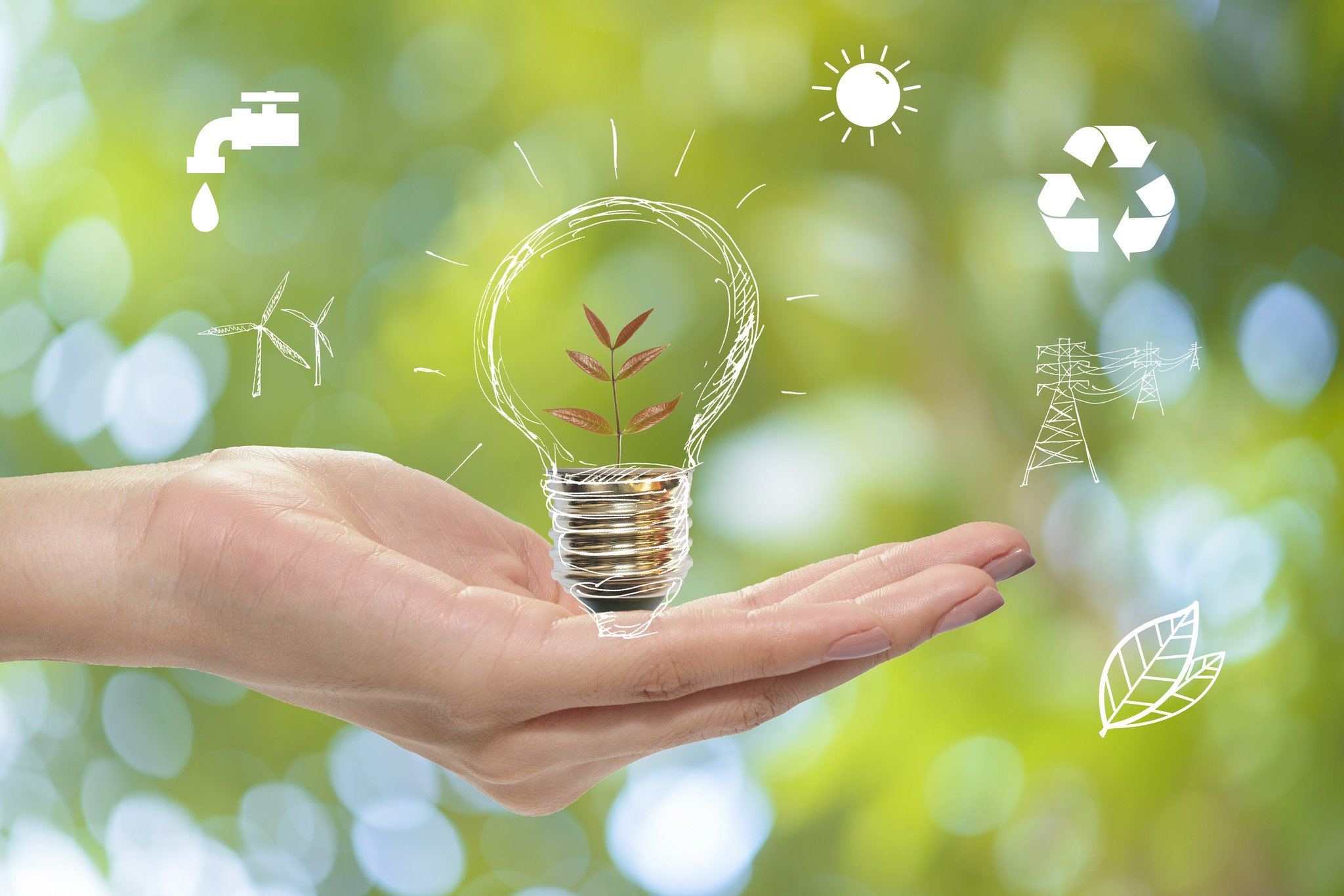 Small steps towards a sustainable world
Reduce your energy consumption by choosing LED lighting
Today is World Environment Day. We celebrate it in these exceptional times in which nature is sending us a message. Despite all technological innovations and development in science and economy we humans are very much part of nature. We have a responsibility to take better care of it and to make more sustainable choices. One small but significant choice can be replacing your old lights with more environment friendly LED lighting.

As lockdowns have shut down factories, kept cars off the roads and airplanes on the ground, global pollution levels have fallen drastically. People have seen clear blue skies also in those big cities of the world where there usually has been grey smog on the sky. Several studies have indicated that there is a link between air pollution and covid-19. The evidence shows that people who have been living in more polluted places over time are more likely to die from coronavirus.

When we eventually get back to normal it will be new normal. Many things have changed and will continue to change in our everyday lives, work places, not to mention how we travel. It is an ideal time also to revisit our relationship with nature and perhaps reimagine it.
Be kinder to nature and make environmentally friendly choices
As we have been forced to stop for a while, people are eagerly waiting to get back to where they were before the outbreak. At the same time many of us may have realized what is genuinely important. Do we really need everything we are surrounded by? What if we choose quality over quantity? The longer lasting choice instead of the cheapest one? If we are more mindful of how we consume and make small changes in our habits we move towards a more sustainable environment. 
Whether it is a home or a workplace energy consumption is one the biggest expenditures. In these parts of the world we need heating and lighting for many months in a year. When it comes to lighting, making energy efficient choices is reachable to us all. 
Be smart and choose LED lighting
LED lighting is one of the most energy efficient and rapidly developing lighting technologies of today. Quality LED lights last longer, are more durable, and offer comparable or better light quality than other types of lighting. The different types of LED lights last between 20.000 and 50.000 hours. Using LED lights can decrease energy consumption by 80 %. Therefore, it is very easy to do more sustainable lighting choices, reduce energy consumption and save money at the same time.
For businesses the benefits of using energy-saving lighting are obvious:
Many energy-saving techniques are innovative and therefore offer ease of use and comfort
Saving energy is a way to do business in a socially responsible way
Saving energy is the first step towards a CO₂-neutral enterprise
You will earn back the costs for energy-saving measures from the recognized measures lists within five years*
* Dutch government has compiled a list of recognized energy-saving measures which are well known to have a payback time of fewer than 5 years. The list includes installation of LED lighting systems.
Different LED lights for every use
During the lockdown many of us have had time to do home improvements. Also, several businesses have used this time for renovating offices, shops and salons. Renovating in general is a perfect time to re-plan lighting systems and seek for solutions that serve your current and future needs.

We offer a versatile variety of home and industrial LED lights for every use. To name a few, LED panels and LED downlights are very suitable for offices and other commercial settings. For industrial use we have LED Highbays and floodlights. Our LED track lights are often utilized in shops and galleries to accentuate items and objects. For home decorators we offer LED spots and LED strips.

Whatever your needs for lighting are, we have a solution that helps you to make a lasting and environmentally friendly choice, reduce your energy consumption and save some money. Taking a step towards a more sustainable world has never been so easy.