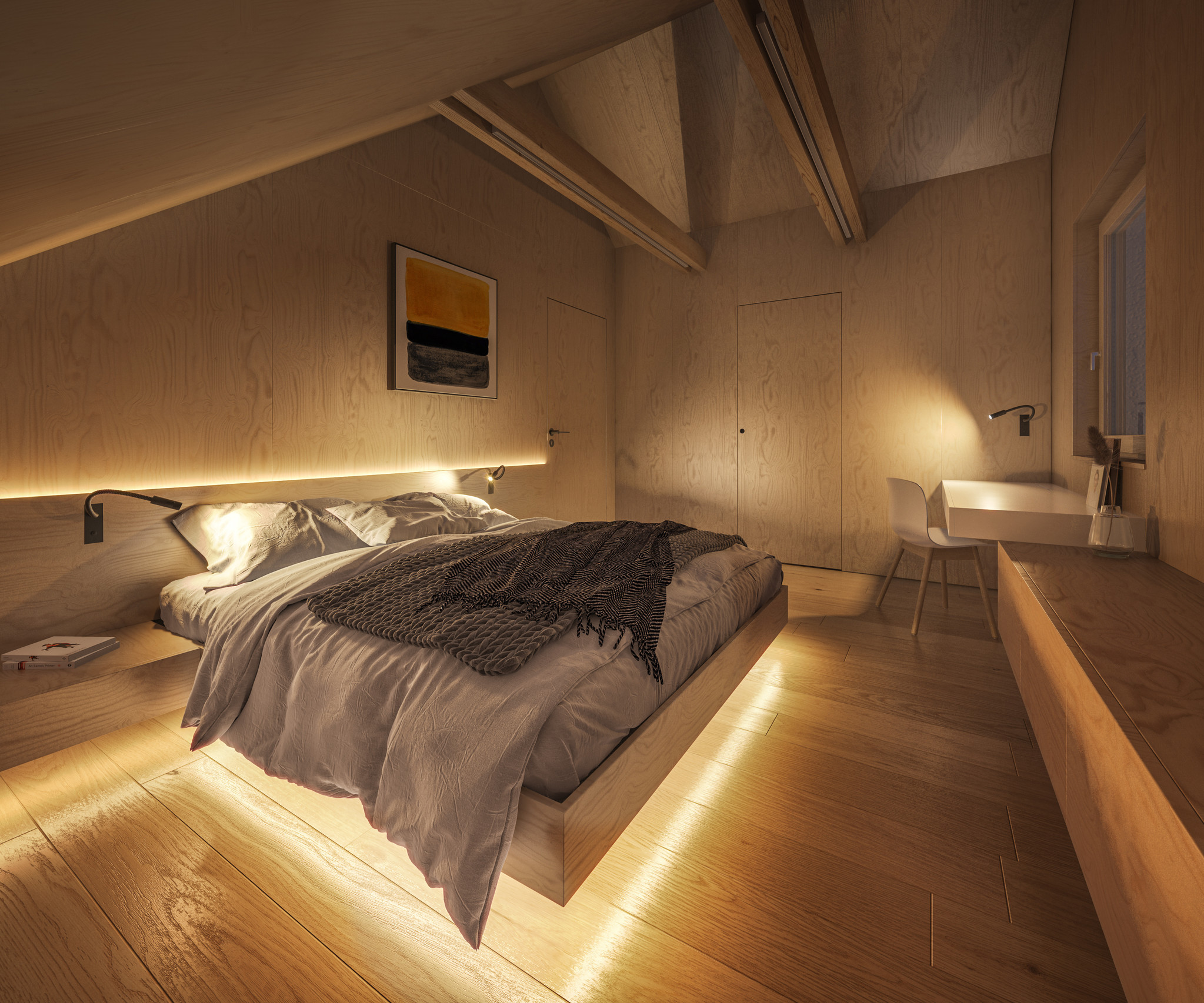 Which light intensity is suitable for which room?
Different rooms need different amounts of light. Have you heard of the terms lumen and lux? These terms indicate the amount of light and the intensity of light. There is often a lack of clarity about these terms and about which light intensities/amounts are suitable for different types of rooms. In this blog we therefore clearly explain the difference between the terms lumen and lux and give you a clear overview of the luminance levels that are suitable to be used in different rooms. 
Lumen
Lumen is the measure of the amount of light. It is a photometric measure. This means that a subjective element, the human eye, is taken into account. The eye is more sensitive to certain colour temperatures than to others. For this reason, different light colors can cause different impressions of the amount of light. For example, a warm white lamp can emit exactly the same amount of energy as a cold white lamp, yet this gives a different impression of the amount of light. Lumen is therefore a photometric measure and this means that the amount of lumen is determined taking into account the perception of the human eye.
Lux
The amount of lux is the actual amount of light in a certain room, also known as the light intensity. Lux is the number of lumens needed per square metre. So: one lux equals one lumen per square meter. This term says much more about the actual amount of light than the term lumen. However, it is still not quite sufficient. The actual light intensity can vary, for example, by the height at which a lamp is hung or by the distribution of the light. For example, when a lamp is placed at a height of 6 metres, the light intensity is less than when the same lamp is placed at a height of 2 metres. 
In order to give you a clearer idea of what a certain number of lux contains, you will find below a small overview of different outdoor luminance levels.
Direct sunlight: 100.000 lux
Indirect sunlight/daylight: 10.000 lux
Cloudy day: 1000 lux
Very dark day: 100 lux
Standard for light intensity
The European Union has drawn up a standard, the NEN_EN 12464-1:2011, which specifies the number of lux required for different work situations (rooms). Below we give some examples that are described in the standard. It can be seen as a guideline for the desired number of lux per room.


General rooms
Storage: 100 lux
Wardrobes, toilets and bathrooms: 200 lux
Canteens: 200 lux
Warehouse: 150 lux
Corridors: 100 lux
Stairs and escalators: 100 lux
Elevators: 100 lux
Offices
Office: 500 lux
Meeting room: 500 lux
Precise work such as technical drawing: 750 lux
Reception: 300 lux
​​Stores
Shop floor: 300 lux
Cash desk: 500 lux
Educational institutions
Classroom: 300 lux
Lecture room: 500 lux
Corridors: 100 lux
Entrance: 200 lux
Stairs: 150 lux
Reading room library: 500 lux
Canteen: 200 lux
Sports hall: 300 lux
​​​​​Calculate the number of lumens
You can easily calculate the amount of lumen you need for a particular room yourself. One lux is one lumen per square metre. The first step is to determine the desired number of lux. It is also important to know the surface area of the room. 
The area of the room times the desired number of lux is the number of lumens you need to illuminate the room to your liking. This way you can easily calculate the number of lumens you need.
Calculation examples and advice
Below you will find an overview with examples of which lighting is suitable for certain rooms. The desired number of lux is based on the NEN standards of the European Union. We give a number of examples and advice for lighting that you can use. However, you should bear in mind that this is a guideline/calculation example. The actual amount of lux can always differ, for example, due to the height at which lamps are placed or the distribution of the light. In addition, the desired number of lux is also a matter of personal taste.
Office 40m2
Number of lux: 500
Number of lumen: 20.000
Example: 8 times LED Panel 30x60 4000K (2400 lumen)
Classroom 40m2
Number of lux: 300
Aantal lumen: 12.000
Example: 5 times LED Panel 30x60 3000K (2400 lumen)
Canteen 30m2
Number of lux: 200
Number of lumen: 6000
Example: 7 times LED Downlight 3000K 12W (900 lumen)
Shop floor 120m2
Number of lux: 300
Number of lumen: 36.000
Example: 18 times LED Spot for track light 3000K (2000 lumen)
What else to take into account?
The number of lux or lumen is not the only thing you need to take into account when choosing your lighting. There are a number of other factors that can play an important role. In this blog we talked about colour temperatures before. The three most important colour temperatures are warm white, bright white and cold white. For offices, for example, bright white LED lighting (4000k) is best suited. For a factory hall cold white LED lighting (6000k) is the most suitable and for a living room warm white LED lighting is the most suitable (3000k). For more information you can read this blog about color temperatures. Another aspect to take into account is whether the lighting is dimmable or not. For certain rooms, it may be desirable to be able to make the brightness stronger or weaker as desired.
Would you like more information about the meaning of lumen and lux? You can read it in this blog: What is lumen and what is lux?
If you have any questions about choosing the right lighting, please feel free to contact our customer service.